Our Team
Giving, learning, and integrity are at the core of everything we do. We are active in our community and committed to giving back. We are open and honest with our clients and strive to learn every day.
Above all, we are passionate about technology and its transformative nature. Where will the journey take you?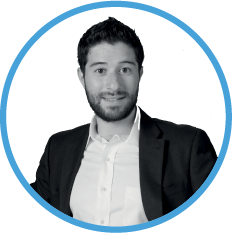 Mitch Ebin
Managing Partner, Salesforce Consultant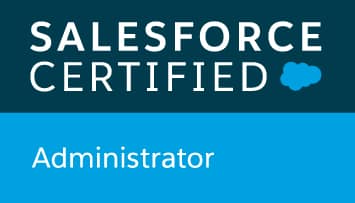 A native New Yorker and a graduate of Baruch College's Zicklin School of Business, Mitch advises clients on how to implement technology to optimize their organizations.
Mitch has held senior roles at top Salesforce partners, including Bluewolf/IBM and Litify. During his time at Bluewolf/IBM, he learned best practices from top experts in the field, experiencing firsthand how to scale a consulting practice through quality service. At Litify, he discovered how to navigate the challenges of building and deploying custom Salesforce applications.
Mitch launched Madison Ave Consulting in 2018 to rival the best firms in the business. One hundred percent dedicated to customer success, Mitch and his close-knit team work tirelessly to deliver a service that is number one for performance, results, and value.
In his spare time, Mitch enjoys running, hiking, volunteering, cooking, and playing with his dog.
Adam Pelc
Partner, Salesforce Consultant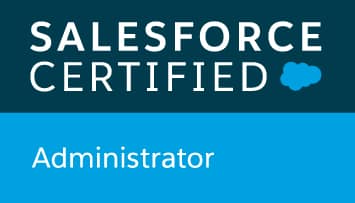 Adam began his career in the financial services sector, working closely with top organizations to design, develop, and maintain custom CRM and ERP applications. Once he discovered how Salesforce was dominating the industry, Adam pursued a certification and subsequently launched his consulting career. In 2019, he joined the team at Madison Ave Consulting as a partner and Salesforce consultant.
Adam graduated from the Zicklin School of Business with a Cum Laude Bachelor of Business Administration in Statistics and Quantitative Methods.
In his spare time, Adam enjoys hiking, skiing, audiobooks, and traveling the world.
Ajeet Jain
Technical Architect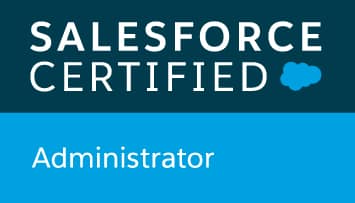 An eight-times certified Salesforce developer, Ajeet helps companies fully leverage the power of technology to help them grow and scale. Prior to joining Madison Ave Consulting, Ajeet was on the Salesforce technical team, where he gained extensive experience working with Apex, Visualforce and Lightning development, web service integrations, and data migration. He holds a Bachelor of Technology in Computer Science from the JECRC College of Engineering.
In his spare time, Ajeet enjoys going to the beach, hiking, and computer game development.
Rob Adams
Director, Service Delivery
Rob is an IT executive and consultant with over 30 years of technology experience. He has run the gamut of company engagements having worked with and for start-ups, SMB, and larger enterprise organizations. He has helped companies across North America leverage technology in support of corporate strategy and digital transformation.
As CIO at Bay and Bay Transportation, Rob selected Salesforce as their development platform in 2009. After more than a decade on the platform, he is a devout Salesforce evangelist seeing its impact on the business firsthand. Rob led the development of their industry-leading transportation management system on Salesforce. This implementation combined with CRM coincided with a 182% growth over five years. He sums up his support of the platform as, "The best business enabler I've seen in my career."
With Madison Ave Consulting's focus on Salesforce solution delivery, they were the logical choice for his next adventure. Rob brings his extensive experience in Project and Organization Change Management to help clients leverage the power of the platform.
In his spare time, Rob is a published author of thriller/suspense novels. He holds a black belt in Karate and a green belt in Kung Fu, and with his Canadian heritage, he had no choice but to be an avid hockey fan.
Jisna Joseph
Salesforce Administrator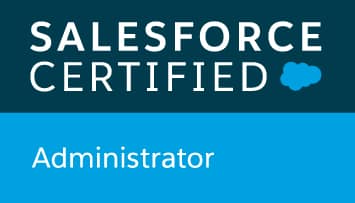 Jisna graduated with a commerce degree from St. Anthony's College in New Delhi, India with a postgraduate degree in Economics. After spending time as a Finance Analyst Intern in Fast Track Logistics she brought her deep data analysis and management skills to Madison Ave Consulting in 2020.
She is a certified Salesforce Administrator and is looking next at the Platform Developer 1 certification.
In her spare time, Jisna likes to read books and listen to music. She is also trained in Indian Classical Dance – Bharatnatyam
Krystian Czajka
Salesforce Administrator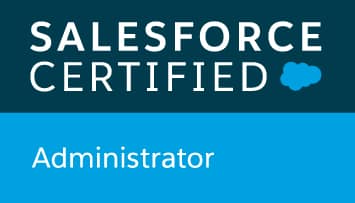 Krystian brought his extensive analytical and research skills to become a Salesforce consultant for Madison Ave Consulting in 2020. His keen eye for detail allows him to highlight the most suitable solution for clients. He is a certified Salesforce Administrator with an affinity for lightning development and has his eye on the Sharing and Visibility Designer certification.
Krystian graduated from the University of Rzeszow with a Bachelor of Science in Food Technology and Human Nutrition.
In his spare time, Krystian enjoys going to the gym, football (soccer to the North American folk), or taking Motorcycle trips.